Washington, DC - Delivery by drone? We thought the Jetsons' personal jetpack was the height of futuristic fantasy, but drone technology is bringing benefits like that closer to reality. But what about the consumer protection implications, especially when it comes to privacy? That's on the agenda at the second installment of the FTC's Fall Technology Series on drones on October 13, 2016.
With an estimated one million new drones taking flight in 2016, the sky really is the limit. Whether it's getting medicine to remote areas, improving search and rescue, or delivering products, consumers stand to gain a lot from new technologies. At the same time, drones pose consumer protection questions that merit more discussion.
The FTC just released the agenda for the October 13th event. Commissioner Ohlhausen will present opening remarks at 1:00 ET. After a presentation by the FTC's Office of Technology Research & Investigation, the first panel will feature views from academics and advocates on whether drones raise unique privacy considerations.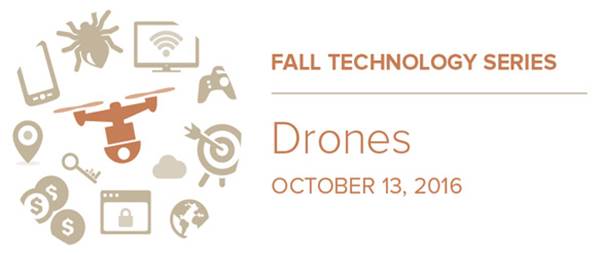 Next up: a presentation on how consumers perceive drones.
The day will conclude with a panel on how privacy considerations should be addressed. What's the best way to provide transparency? Should there be limits on data collection or use? What would principles or standards look like?
The event is scheduled for the FTC's Constitution Center Conference Center, 400 7th Street, S.W., in Washington. Can't make it to DC on October 13th? A watch-the-webcast link will go live on the Fall Tech Series page just before the 1:00 ET start.
While you're updating your calendar, mark the third in the Fall Tech Series – a December 7th event about Smart TV.